The Department of Labor has issued new guidelines that make it clear that an employee must comply with an employer's usual and customary procedural notice requirements for requesting leave under the federal Family Medical Leave Act (FMLA), absent unusual circumstances.
Under these new guidelines, an employer can require that an employee provide written notice of the need to take leave. See, 29 C.F.R. 825.302(d). The employer can also require that an employee follow employer policies requiring that notice of a need for leave be given to a specific individual or even to multiple individuals, like a supervisor or human resources manager. See, 29 C.F.R. 825.303(c). Employers cannot, however, hold employees on FMLA leave to a higher standard than is ordinarily used with other absences.
The new FMLA regulations also require that an employee seeking additional FMLA leave for a previously certified condition make specific reference to the need for FMLA leave or to the previous condition for which FMLA leave was used. 29 C.F.R. 825.302(c). Put simply, informing an employer that you are "sick" does not constitute adequate notice of a potential FMLA-qualifying serious health condition. At the same time, employers cannot "play ostrich" and ignore observable changes in an employee's health condition that would make the provision of notice more difficult. See, Byrne v. Avon, 328 F.3d 379, 381-82 (7th Cir. 2003).
An employee's failure to comply with his or her employer's leave procedures can constitute grounds for delaying or even denying an employee's request for FMLA-qualifying leave—and may even subject the employee to discipline instead. 29 C.F.R. 825.302(d). An employee must have had actual notice of the employer's notice requirements, however, in order for the employer to delay or deny an employee's request for FMLA leave for failure to provide notice consistent with its policies. 29 C.F.R. 825.304(d).
Finally, notice of the need for unforeseeable FMLA leave must now be given as soon as practical under the facts and circumstance of each particular case. 29 C.F.R. 825.303(a). The prior provision allowing an employee one to two business days to provide notice of an unexpected absence has been eliminated by the new regulations, and an employee must now be able to provide notice of an unforeseeable leave as quickly as the employee would ordinarily be required to do so under uniformly applied employer policies. Id.
These new guidelines present considerable obstacles for employees seeking to exercise their federal FMLA rights. The information provided above presents general information on employee rights and is not intended to provide legal advice. If you believe that an employer has violated your rights relating to FMLA or other rights, contact one of the employment attorneys at Hawks Quindel, S.C.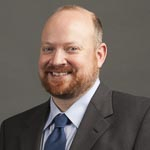 Latest posts by Colin Good
(see all)