Many public employees perform difficult, even dangerous, work in the service of their communities. Police officers, CNAs, highway workers, firefighters, corrections employees, bus drivers, teachers, EMTs, water utility workers, and many other public employees perform physical work that sometimes leads to on-the-job injuries. When this happens, it's important to remember that just like all other employees in Wisconsin, state and local government employees are all eligible for benefits under Wisconsin's worker's compensation statute.
In short, Wisconsin's worker's compensation statute provides that when you are injured at work, you will be compensated for your lost pay, medical bills, mileage related to medical treatment, and any permanent disability caused by the accident. Your employer cannot fire you for injuring yourself at work. You may also be eligible for retraining benefits if you are unable to return to your previous job or for disfigurement benefits if your injury leaves you with a scar or limp. Further, it does not matter if you suffered from a pre-existing injury to the same part of your body as long as the injury aggravated that pre-existing condition. These protections and benefits are in addition to those you may enjoy under a collective bargaining agreement or through other statutes.
So, if you are injured at work, make sure to seek medical attention and report your injury to your employer. If you have questions about your rights or if you are denied worker's compensation benefits, please contact one of Hawks Quindel's experienced worker's compensation attorneys for a free consultation. Our attorneys regularly work with state, county, and municipal employees and understand how your worker's compensation benefits coordinate with other benefits you may enjoy because of your public service.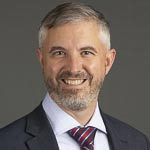 Latest posts by Bill Parsons
(see all)